Mother's Day is fast approaching. It is on May 12th this year. To help you show your mom how much you love her I have prepared a Mother's Day Delivery for you. A beautiful balloon arrangement of flowers in a balloon vase. There is a weight in there to give the arrangement stability as it sits in Mom's favorite spot for her to look at and think about you.
Give Back to a Great Cause
On April 13, 2019 I had the honor to twist balloons at the Benefit for Harleigh. I am continuing an offer I made there for a Mother's Day Delivery. All orders need to be in by April 28, 2018.
You can pre order this year's Mother's Day Balloon Flower Bouquet. The cost is $50. I will donate 50% of all sales of the Mother's Day Bouquet to Benefit for Harleigh. Look at that lovely bouquet. That will put a nice smile on Mom's face.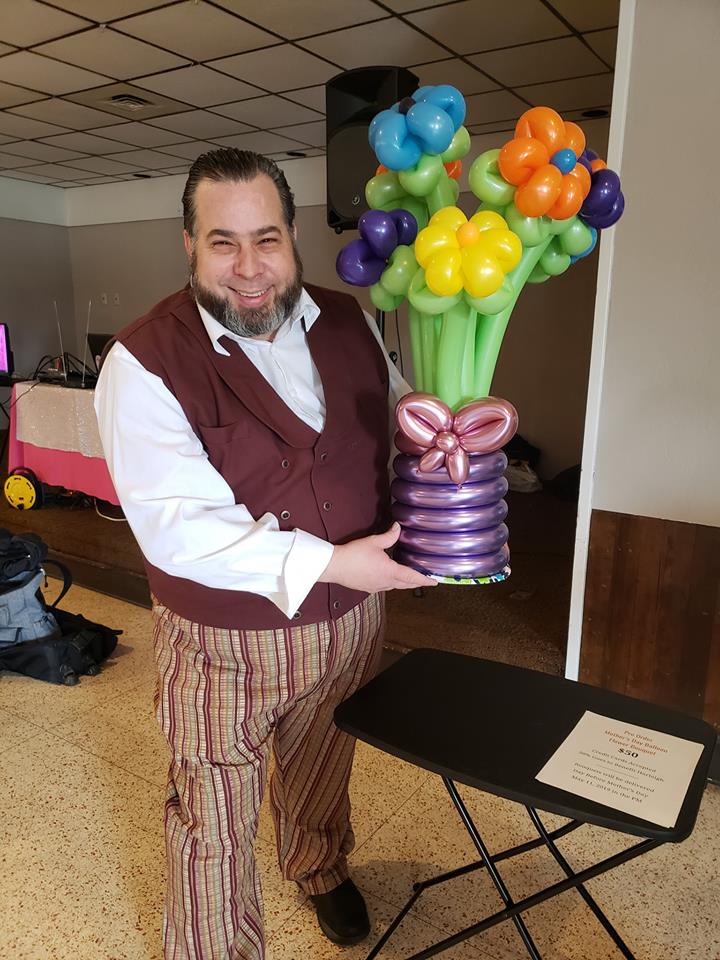 Details on Ordering
I am only doing 20 orders. They will be delivered on May 11, 2019 in the Afternoon and early evening, the day before Mother's Day. There will be NO Deliveries on Mother's Day.
This is a first come first serve offer. I will be going by the time stamp on Paypal Ordering System.
Order now while they last.
P.S. Stop by our Facebook page to see more of our balloons. Facebook.com/AppletonBalloons
Who are we?
Zoomalata Magic & Balloons is out of Appleton, Wisconsin. Since 2007 we have been entertaining families in the Fox Cities and all of Wisconsin. Do you want to learn more about Zoomalata Magic & Balloons Check out this Page: Zoomalata