AppletonBalloons.com
Helping You Celebrate Your Special Moments
Part of Zoomalata Event Services
Welcome to AppletonBalloons.com where we help YOU celebrate your special moments. 
Whether your celebrating a birthday, anniversary, a wedding, summer company picnic, holiday party, or a fun dance for your school or organization we will help you celebrate your special moments with balloons.
With our Balloon Bouquets you will make your business meeting look amazing and not boring.
For dances we offer a great add on to the DJ you are hiring.  We create 3 fun experiences.  No more boring, do what we have always done, just listen to music and dance.
Try something new. Your guests can experience a new exhilarating sensation as they dance around with these colorful balloons. 
Fun balloon bling with balloon hats, hairbands and bracelets. Your guests will feel like royalty at your event.
​Amazing large balloon balls, balloon tails and wearable balloons. Your guests will have smiles on their faces and talk about this for months.
​Limbo with balloons and your guests can use the fun balloon frames to take photos of themselves with. This means you will have given your guests grand memories that will last a lifetime.
Fill out the form and tell us about your event and we will give you options on how we can best serve your needs.
 Please Adopt A Grandparent Today?
Can you imagine the loneliness brought on by having NO ONE Visiting you for a whole year?
Grandparents living in isolation in senior resident homes have had just that, No Visitors, for about a year now. They have not been able to even be with their families and loved ones. 
Are you willing to adopt a grandparent and bring some joy in their lives?
Zoomalata is teaming up with local senior resident living facilities to get a balloon buddy to every one of their residents. 
#AdoptAGrandparent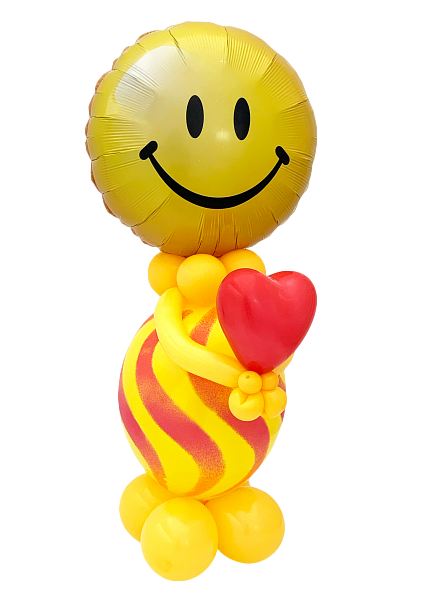 How Does This Work?
Step 1 – A community member adopts a grandparent by purchasing  one or more balloon buddies. 
Cost is $15 for each balloon buddy. (This is a special volume rate)
Step 2 – Once there are enough balloon buddies adopted for all the residents in the partnering facility, we will build and deliver all the balloon buddies to bring joy and happiness in their lives.
Please note – This is a special volume delivery price for the Adopt a Grandparent program. Balloon Buddies may be purchased separately to be delivered to a different facility than the partnering facility. The cost is $24 plus $10 delivery in the Fox Cities