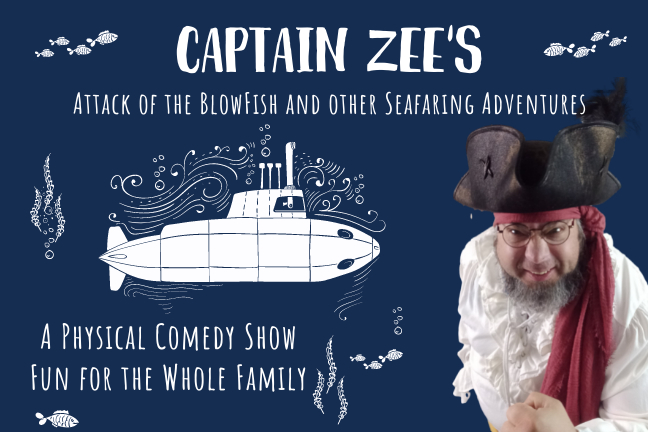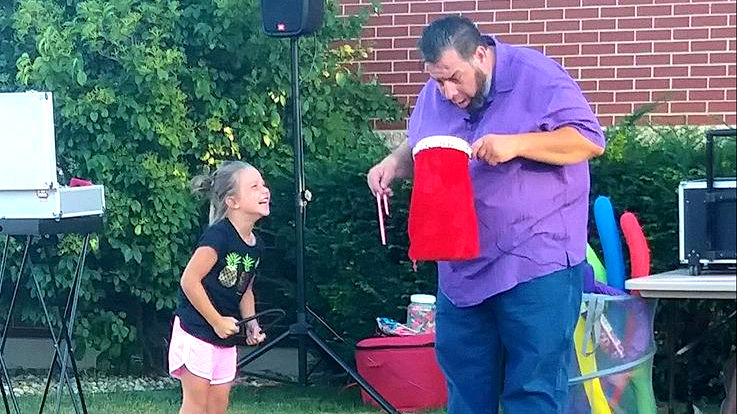 Book Zoomalata For Your 2022 Summer Reading Program
A Physical Comedy Show that will get people in your library,
encourage children to read and check out books.
What is Balloon Storytelling.
Hi There, I am Steven Dickinson aka the Amazing Zoomalata. I am your 2022 Summer Reading Program Visual Storyteller.
Balloon Storytelling is basically telling stories while wearing costumes. Only instead of normal costumes being made out of cloth. The costumes are made out of balloons.
.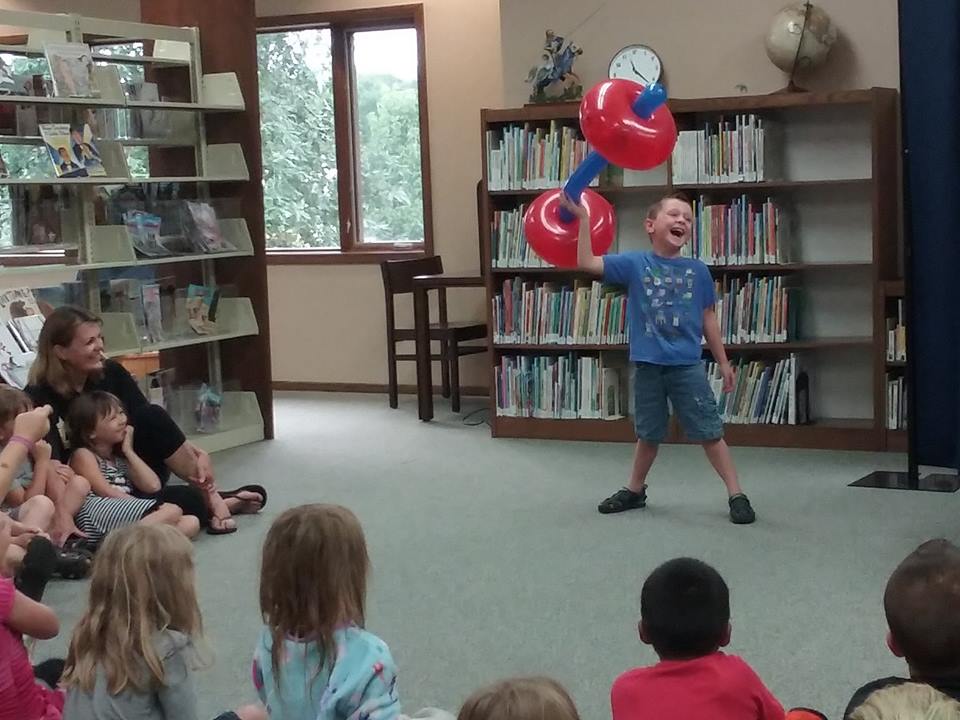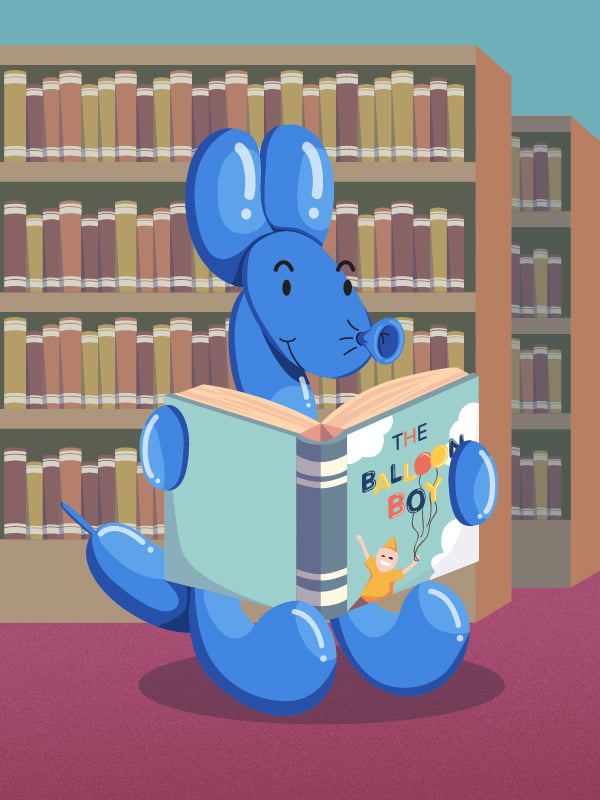 Will the kids just be sitting around just listening to a story?
No way! This is an interactive show?
There will be opportunities for the children to come up and help tell the stories.
We like to call them actors. They get to wear the costumes and are the only ones who get to take home balloons.
The rest of the audience gets to make sound effects and even help build a story of their own.
I will be directing stories as narrator and sound effects director.
This is a unique program that I guarantee your kiddos will love.
Will this get children in the library? YES!
Are the kids encouraged to read? YES!
Are the kids encouraged to check out book? YES!
Fill out the form below and get your questions answered or to start the booking process. 
Do you do any magic during the show?
Yes, throughout the show fun magic routines will be sprinkled throughout along with a visit from our favorite bunny, Sherman the Magic Bunny. Sherman is a puppet friend of mine and the kids just adore him and his silly brand of tricks.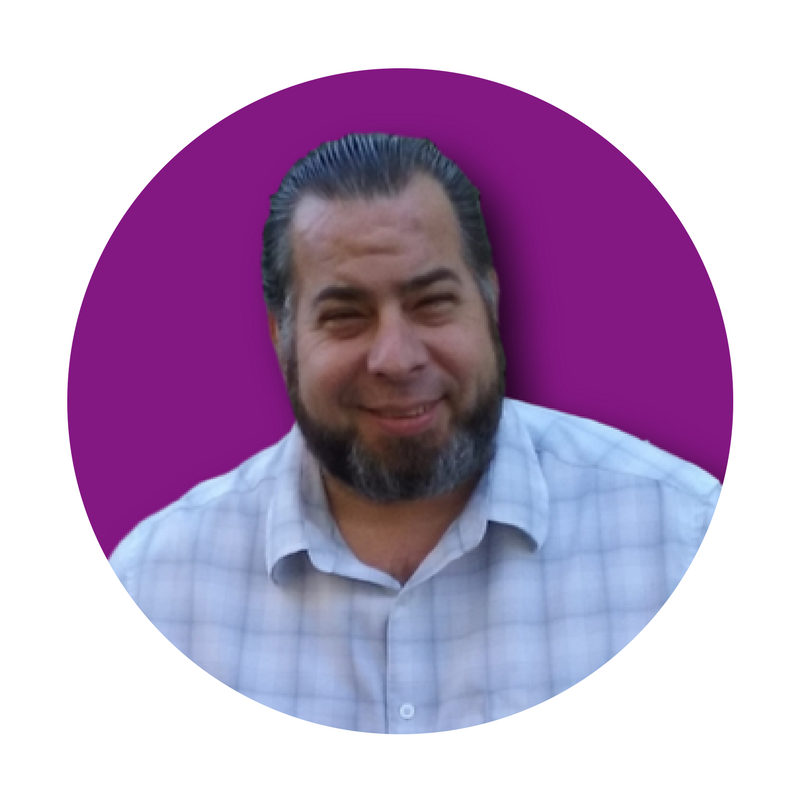 Celebrate Reading and Increase the Number of Patrons to Your Summer Reading Program

"We had twice as many children come to our performance program this year then we did last year. And I'm glad we did because the kids had a great time, the parents who came had a great time. It was interactive and involved things from around the world. Thank you so much Steve [The Amazing Zoomalata], it was wonderful." Ann, Suring Public Library, One World Many Stories Theme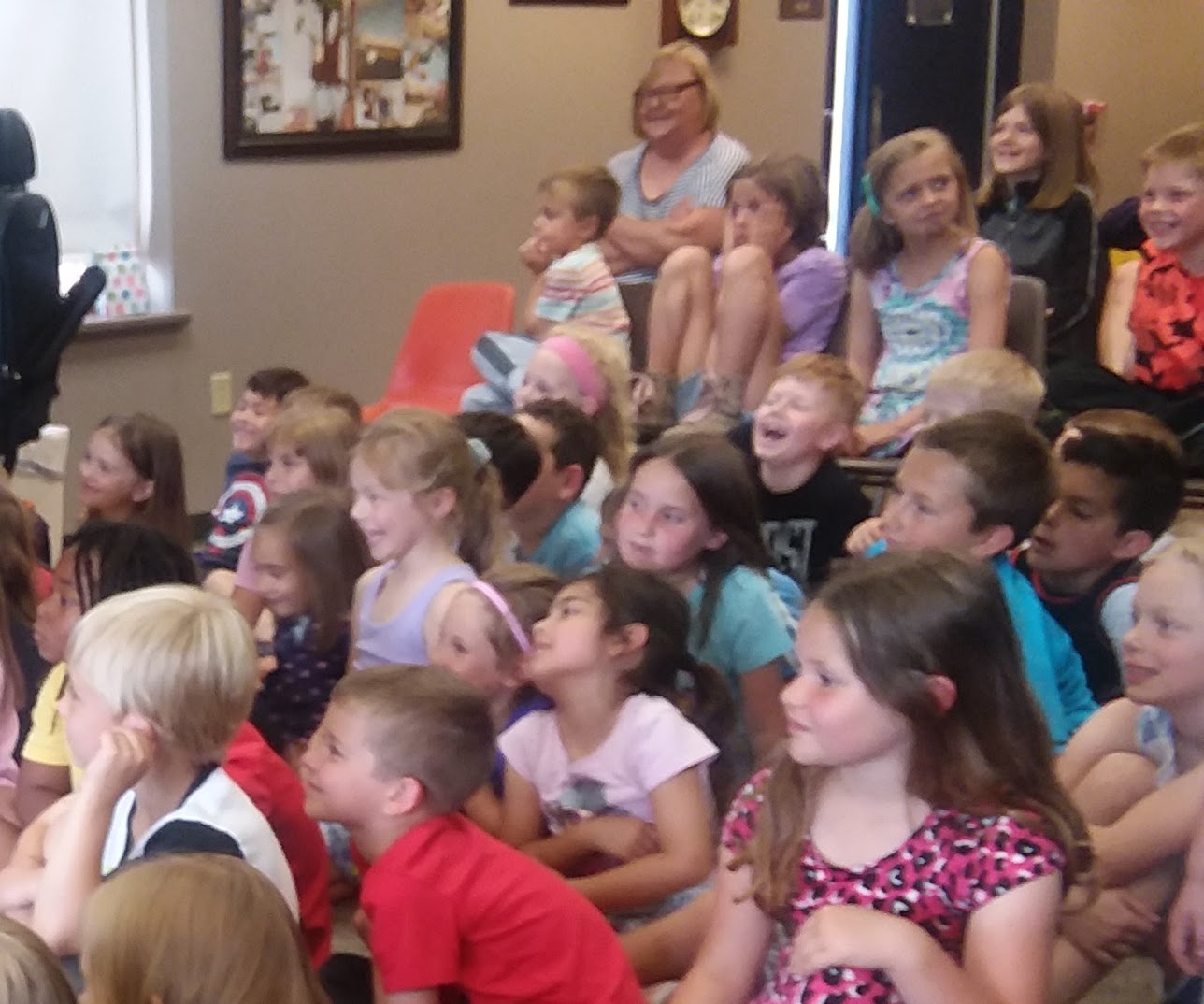 "Zoomalata was fantastic!  Steven engages the children and really gets them laughing
and having a great time!  I highly recommend Zoomalata for your library or school program.  Everyone left the show happy!"
Kent Barnard, Director, Patterson Memorial Library, Wild Rose, WI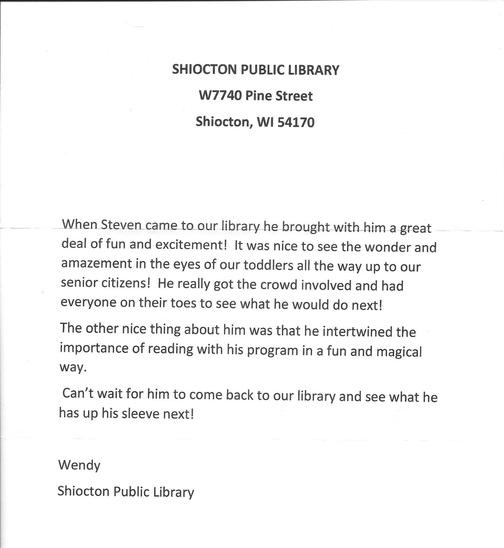 Who is The Amazing Zoomalata?
The Amazing Zoomalata is Wisconsin Magician, Steven Dickinson. For over 35 years he has delighted audiences of all ages through the art of magic, comedy, puppetry, mime, clowning and balloon twisting. Performances by The Amazing Zoomalata are family friendly and include entetainment that all ages will enjoy. 
The Amazing Zoomalata received his start at the fun age of 12 when he received a magic kit from a friend.
After many visits to the public library to check out magic books he performed his first magic show in his backyard for the neighborhood children. This is why it is so important for Mr. Dickinson to encourage chilren to read and to make good use of their own public library.
The photo below is from that very first magic show of his. See the boy with his mouth covered? The expression of awe and wonder on his face is why the Amazing Zoomalata continues to perform year after year.
The Amazing Zoomalata resides in of Appleton, Wisconsin.